2007

2007 Jörg Neugebauer, owner of Clover basses, donated a Clover Apeiron H.5 Edition lefthand bass with a value of 1769 € for users of Arnis Lefthand Bassplayer Coummunity! That was the first raffle of a lefty bass in history, I think.
You had only to answer two questions. This great bass went go Spain!
Thanks again to Clover Basses / Germany!
2006
In 2006 I was looking for visitor #111.111! This lucky lefty bassplayer (it went to Hungary) got a unique painting of the German artist Horst Denzinger!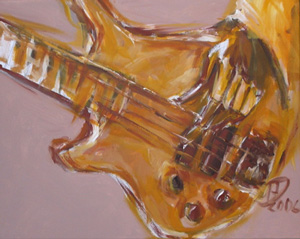 Arnis Lefthand bassplayer CD´s
Project No. 1 (2000)

Ausverkauft! Sold out!

Project No. 3 (2004)

Project No. 2 (2002)

A short limit available!!

Noch in geringer Menge verfügbar!

Hi Bassplayers!

I´ve got good news from Nick Nichols and I want to post it asap!

Thanks, Nick!!

Hey Arni - great news,
I spoke with Rob and Hofner will be making 30 left handed club basses due early next year.
Sunburst only.

Thanks,

Nick Nichols